Comprehensive capabilities
Create a financial performance culture across your business with modules designed for teams to work seamlessly together on one powerful platform.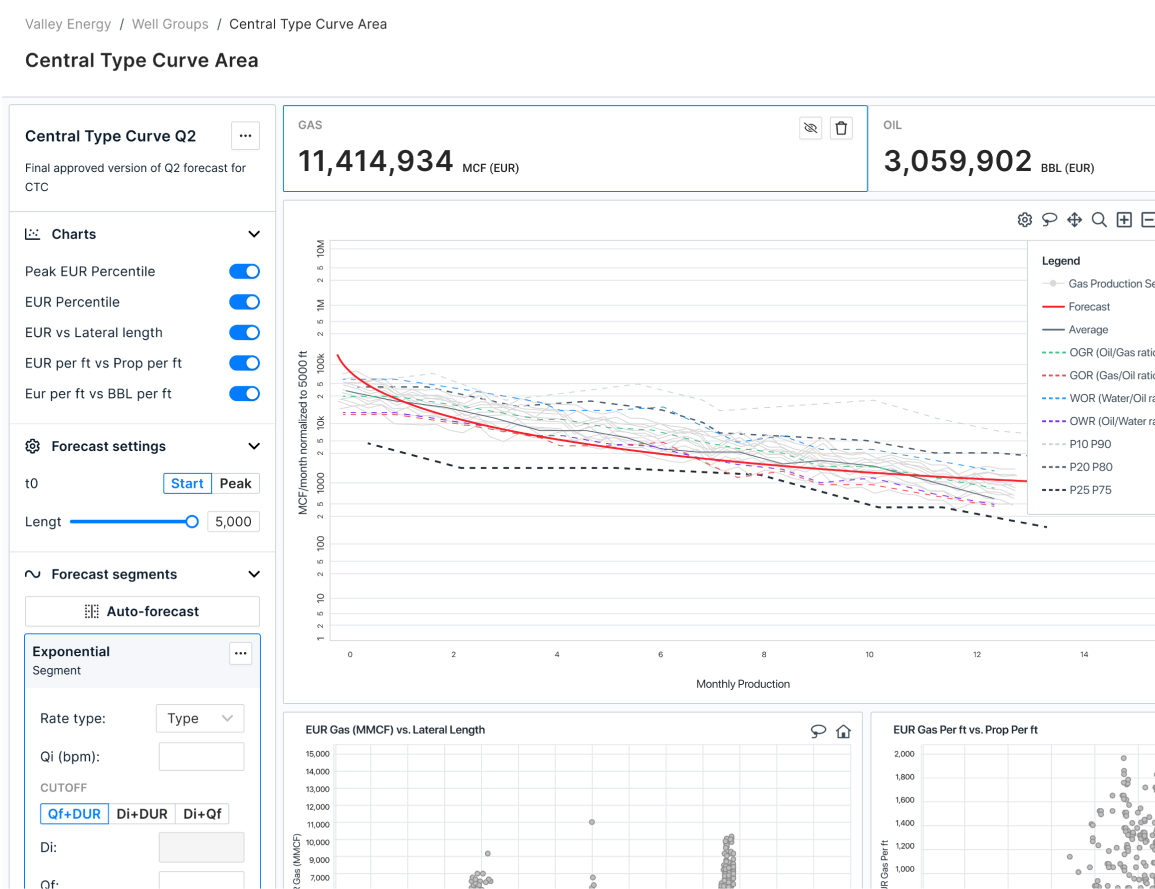 Forecast reserves volumes
Develop and maintain accurate volumetric forecasts of your reserves that are always available to other teams:
Create decline curves for current producing wells.
Build type curves for non-producing wells.
Assess and incorporate upside opportunities.
Model financial performance
Use the volumetric forecasts created in Zeno or easily import forecasts from other tools or sources to build your reserves plan and financial model:
Follow the plan-creation workflow to identify well groups and allocate ownership decimals. Add in pricing, cost, and production data to fully build out your plan.
Run wide-ranging sensitivity and in-depth scenario analyses to test your plan against different market and operating conditions.
Promote the approved plan to become your formal operating plan and use it as the benchmark to measure actual performance.
Hone actual performance
See actual asset performance against your plan in real time and easily drill into the data to quickly determine key drivers:
See asset performance in terms of future cash flows, payback periods, IRR, costs, and production.
Zoom-in on any period for great focus.
Break-down performance by basin, formation, or asset.
Use the insights gained to inform faster, smarter operational and investment decisions.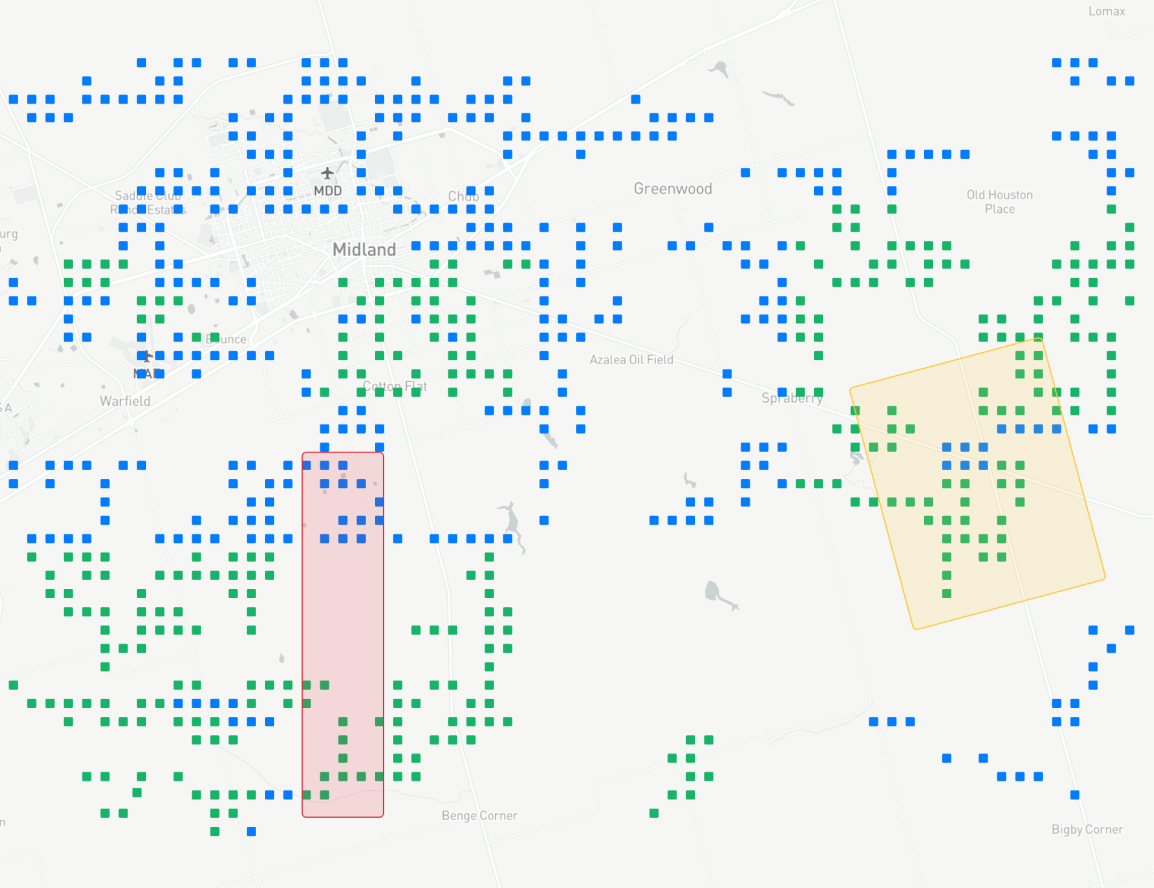 Optimize your portfolio
Assess A&D opportunities using a standard framework and understand how they would impact the performance of your portfolio:
Quickly import data sets and configure them to your standard assessment framework.
Model future asset performance against wide-ranging market and operating conditions.
Understand the impact of an acquisition or divestment on overall portfolio performance in terms of cash flows, payback periods, IRR, and costs.
Add or remove assets from your portfolio with a few simple clicks to incorporate them into your operating plan.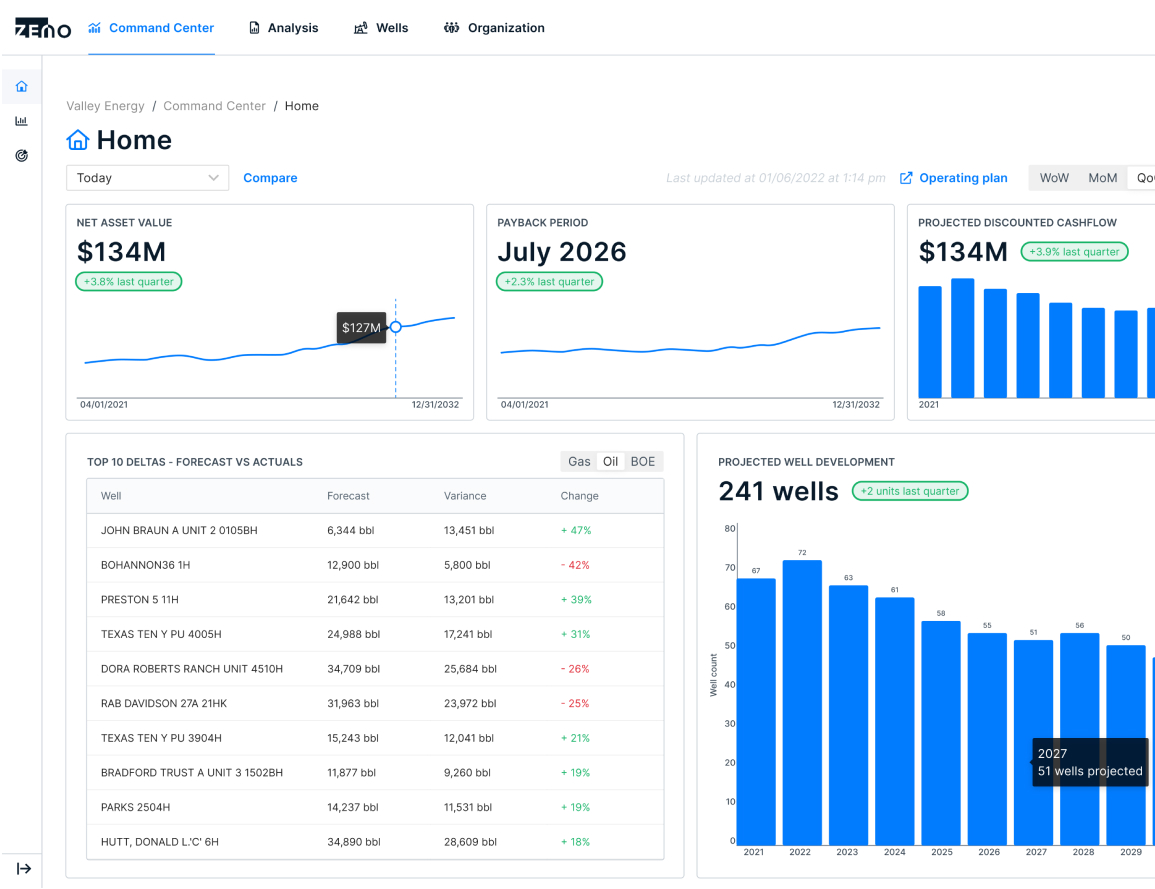 Enhance investor relations
Align on credible financial projections and provide timely performance updates to your investors:
Build trust through alignment on a common set of financial projections.
Provide faster updates on quarterly performance against plan.
Respond in minutes instead of days to ad hoc inquiries.
Win the new capital discipline game
Today's energy market is driven by positive cash flows and predictable returns. With Zeno's Energy OS, producers can better play and win in the new capital discipline game by more accurately allocating limited capital to drive enhanced financial performance.
OPTIMIZE CURRENT PERFORMANCE

Improve the payback period and returns profile of your portfolio of energy assets.

INTELLIGENTLY ALLOCATE CAPITAL

Place additional capital where it will generate the highest returns.

SECURE RIGHT-PRICED INVESTMENT

Demonstrate financial maturity and responsibility to your current and potential future investors.
Zeno's Energy OS is a financial performance platform that is built natively in the cloud with open APIs, version & quality control, and full SOC 2® compliance so it's fast to deploy, easy to control, and safe to use.
Embedded Quality Control
Included
SOC 2® Compliance
Included