Meet Zeno, the new Energy Operating System
From siloed teams and software to a unified operating system.

Zeno connects your entire company through data, automates repetitive tasks, and delivers real-time insights for faster, smarter decision-making.
Schedule a demo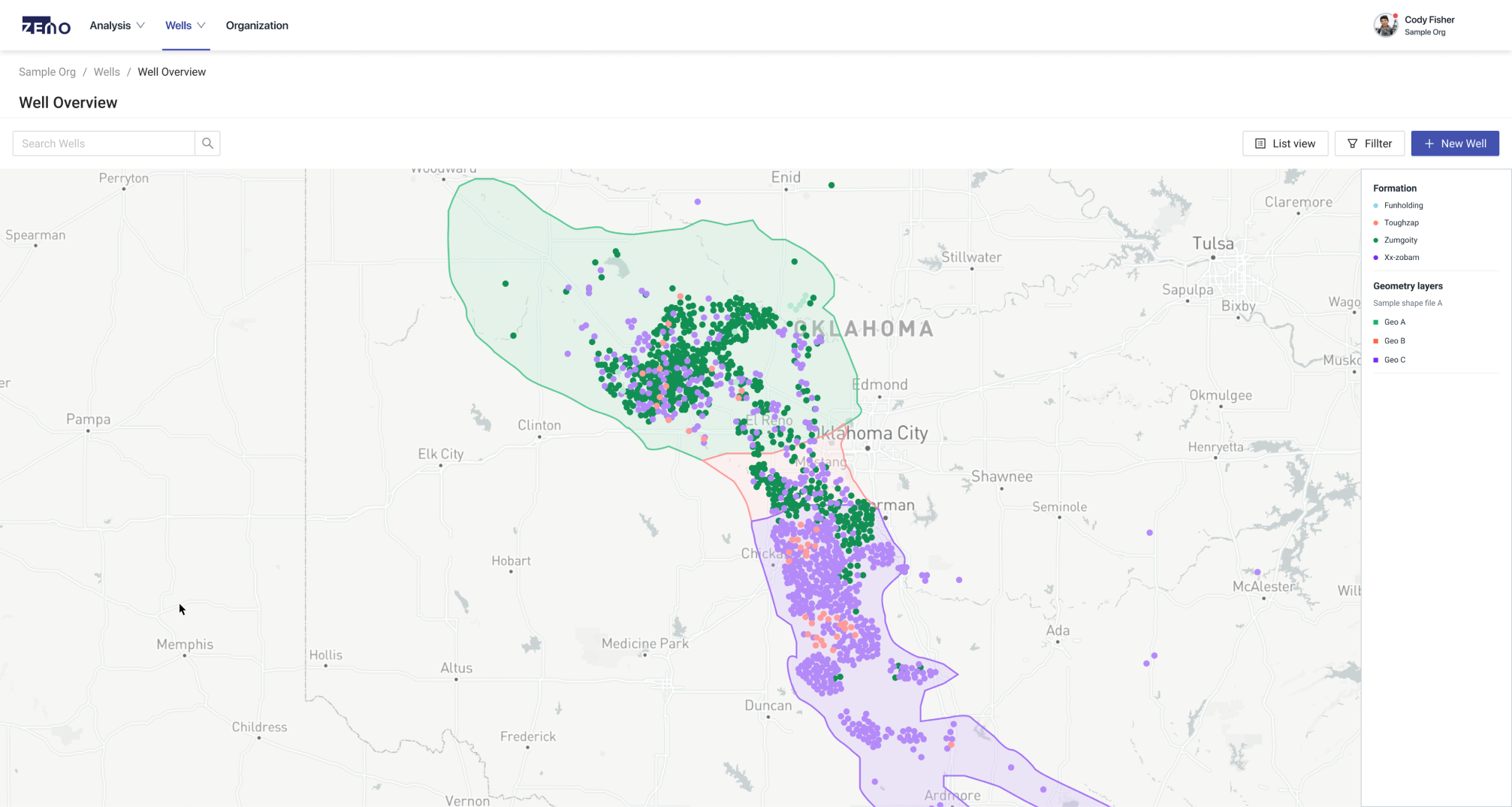 Create fully interactive, layered maps
Help your team visualize well groups geographically by creating visual maps with hundreds of well attributes. Incorporate standard shape files or create custom polygons to build specific well group areas. Zoom in to see satellite imagery with just a single click.
Generate multi-segment decline and type curves
Build type curves based on internal forecasts, bank forecasts, base case, best case, upside and just about anything else you can imagine. Use the forecasts you have created in multiple scenarios. Includes support for exponential, linear and hyperbolic curves using secant, nominal, and tangent rate types.
Build and run multiple scenarios simultaneously
Build and run simultaneous scenarios on both producing and hypothetical wells in minutes—not hours or even days—then easily see and change inputs in seconds.
Produce easily digestible executive insights
Deliver executive summaries to internal and external audiences using simple, configurable dashboards.
Share information with external stakeholders
Zeno lets you share information with external audiences so you can work on the same projects simultaneously. Manage permissions through our robust tag and permissioning model. Track changes using version control and audit trail features.
Value individual wells and entire asset portfolios
Understand the economics of a single well, whether producing or hypothetical, and project its cash flows, expenses, and tax implications into the future. Easily roll individual well performance data up to value all your oil and gas assets. Value acquisition opportunities through a simple data import – all without the need for IT support.
Zeno: The new way to unlock the value of your business data
The 5 core operating principles of data-led business
Zeno's Energy Operating System is built natively in the cloud with open APIs, version and quality control, and full SOC 2® compliance so it's fast to deploy, easy to control, and safe to use.
Embedded Quality Control
Included
SOC 2® Compliance
Included